Gazco
eReflex 110W with Trento Suite

Gazco have recognised the demand for electric heaters, and styled the eReflex 110W with Trento Suite for a modern, clean look and ease of installation.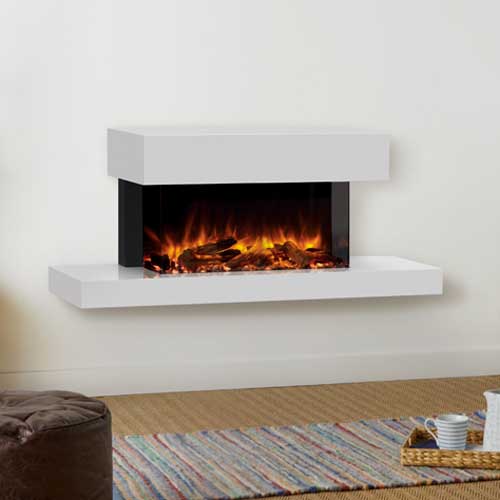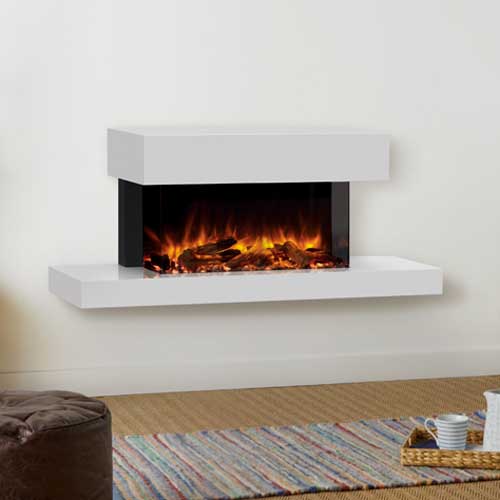 The 110W offers a three sided visual of the fire and the Trento Suite Surround finishes the look to create a stunning, modern aesthetic. This Surround also means there's no need to build the fireplace into a wall. The unit is wall mounted, the Trento Suite is attached, the heater is plugged into a power point and that's it! Your fireplace is ready to enjoy.
The eReflex units offer unmatched style when it comes to electric fireplaces. The 110W has a wide range of customisability that doesn't stop the three different flame colour choices and 13 ember base colour options. Designed with the very latest LED technologies and offering a range of stunning fuel beds, this innovative electric fire lets you decide on the perfect ambience to suit your mood.
Standard Features
Wall mounted as a 3-sided unit
Ease of installation with no need to build the fireplace into a wall. Perfect for retrofitting into an existing home.
Chroma light LED system
Provides a three-dimensional flame display for effective realism
3 flame options: amber, blue or amber with blue accent and 13 fuel bed lighting options
6 levels of adjustable brightness for flames and fuel bed
Flames can be enjoyed with or without heat
Fuel effect options include: Logs, Grey & Clear Pebbles and Crystal Ice-effect
No chimney or gas line required
Thermostatic remote control for ambient heating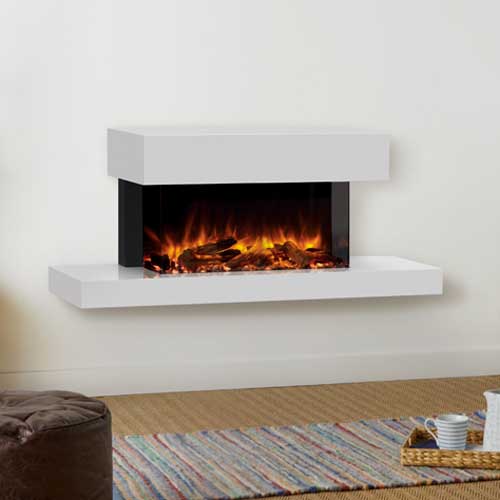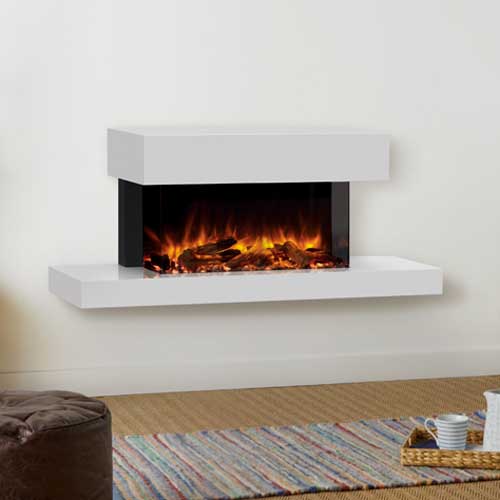 Request a Quote
Product:
Gazco
Name:
Email:
Telephone Number:
Floor to Ceiling Height:
meters
Ceiling to Roof Height:
meters
Floor Type:
House Location:
Heater Location:
Roof Type:
Request a callback
Product:
Gazco eReflex 110W with Trento Suite
Contact Name:
Contact Number:
Time to Call:
Send a Product Enquiry
Product:
Gazco eReflex 110W with Trento Suite
Name:
Contact Number:
Email Address:
Preferred Contact:
Suburb / State:
Message:
B
O
O
K

A
P
P
O
I
N
T
M
E
N
T


Book an In-Store Appointment
Fill in the form below and a member of our team will contact you shortly.
Thank you we will be in contact shortly.
Close